Ogres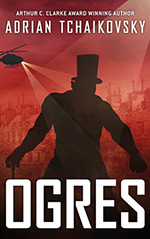 Ogres - Sharp As A Dagger In The Dark!
Lett
3/15/2022


I'm still surprised about how original this is. There isn't a word wasted in this sharp-as-a-dagger story. I read it in one sitting because I could not put it down.

Thanks to NetGalley and the publisher for giving me an ARC of this book in exchange for an honest review.
https://leticiatoraci.wordpress.com/