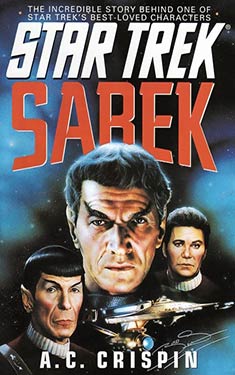 Synopsis
Shortly after the events of The Undiscovered Country, Spock's mother, Amanda Grayson, is dying and Spock returns to the planet Vulcan where he and Sarek enjoy a rare moment of rapprochement. But just as his wife's illness grows worse, duty calls Sarek away - once again sowing the seeds of conflict between father and son. Yet soon Sarek and Spock must put aside their differences and work together to foil a far-reaching plot to destroy the Federation - a plot that Sarek has seen in the making for nearly his entire career.
The epic story will take the crew of the USS Enterprise to the heart of the Klingon Empire where Captain Kirk's last surviving relative has become a pawn in the battle to divide the Federation... and conquer it. With Sarek's help, the crew of the Starship Enterprise learns that all is not as it seems. Before they can prevent the Federation's destruction, they must see the face of their hidden enemy - an enemy more insidious and more dangerous than any they have faced before.
Excerpt
No excerpt currently exists for this novel.
Reviews
Images
No alternate cover images currently exist for this novel.