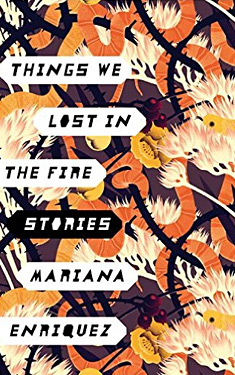 Things We Lost in the Fire
Synopsis
Mariana Enríquez's THINGS WE LOST IN THE FIRE (Hogarth; February 21, 2017) is an arresting collection of short stories by an exciting, new international talent. Reminiscent of Shirley Jackson and Julio Cortázar, THINGS WE LOST IN THE FIRE brings modern Argentina to vibrant life as a place where shocking inequality, violence, and corruption are the law of the land, and where military dictatorship and legions of desaparecidos loom large in the collective memory. Asking vital questions of the world as we know it, this unnerving debut signals the arrival of an astonishing and necessary voice in contemporary fiction.
Throughout THINGS WE LOST IN THE FIRE, Enríquez introduces us to a cast of compelling characters who find themselves grappling with the social and political fabric of Argentina, imbued with surreality and classic horror tropes. In these twelve tales, we meet street kids and social workers, hikikomori and practitioners of black magic. There is a young professional who encounters a homeless woman and her son begging for change outside her building--when they suddenly stop appearing, she can't help but connect this to the story of a decapitated little boy she sees on the news. A group of teenage girls begin an innocent experiment with drugs, but their friendship turns dangerous as they dare each other to continually up the stakes. A family opens a tourist hotel on the site of a former secret police barracks, where their guests get more than they bargained for on a trip to the country. When a pop star who rose from the slums turns up dead, his obsessive fans gather to dig up his body. And in the title story, as a protest against domestic violence, women begin to set themselves on fire in public.
Darkly entertaining and brilliantly subversive, Enríquez's collection of stories delivers bold originality. Macabre, disturbing, and magnificently composed, THINGS WE LOST IN THE FIRE is not to be missed.
Excerpt
No excerpt currently exists for this novel.
Reviews
Images
No alternate cover images currently exist for this novel.