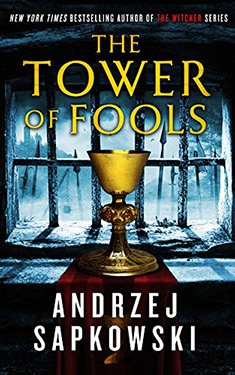 Synopsis
Reinmar of Bielawa, sometimes known as Reynevan, is a doctor, a magician and, according to some, a charlatan. And when a thoughtless indiscretion finds him caught in the crosshairs of powerful noble family, he is forced to flee his home.
But once he passes beyond the city borders, he finds that there are dangers ahead as well as behind. Strange mystical forces are gathering in the shadows. And pursued not only by the affronted Stercza brothers, bent on vengeance, but also by the Holy Inquisition, Reynevan finds himself in the Narrenturm, the Tower of Fools.
The Tower is an asylum for the mad, or for those who dare to think differently and challenge the prevailing order. And escaping the Tower, avoiding the conflict around him, and keeping his own sanity might prove a greater challenge than Reynevan ever imagined.
Excerpt
No excerpt currently exists for this novel.
Reviews
Images
No alternate cover images currently exist for this novel.