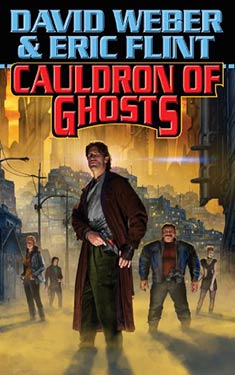 Synopsis
The Mesan Alignment: a centuries-old cabal that seeks to impose its vision of a society dominated by genetic rank onto the human race. Now the conspiracy stands exposed by spies Anton Zilwicki and Victor Cachat--one an agent of Honor Harrington's Star Kingdom of Manticore, the other a Havenite operative. The outing of the Alignment has turned the galaxy's political framework topsy-turvy. Old coalitions have disintegrated. New alliances have been born.
For starters, the long and hard-fought war between the Republic of Haven and the Star Empire of Manticore is not only over, but these bitter enemies have formed a new pact. Their common foe: the Mesan Alignment itself.
But more information is needed to bring the Alignment out of the shadows. Now, defying the odds and relying on genetic wizardry themselves for a disguise, Zilwicki and Cachat return to Mesa--only to discover that even they have underestimated the Alignment's ruthlessness and savagery.
Soon they are on the run in Mesa's underworld, not only hunted by the Alignment but threatened by the exploding conflict on the planet between Mesa's overlords and the brutalized slaves and descendants of slaves who have suffered under their rule for so long. But if Zilwicki and Cachat succeed in rooting out the ancient conspiracy, a great evil may be finally removed from the galaxy--and on a long-oppressed planet, freedom may finally dawn.
Excerpt
No excerpt currently exists for this novel.
Reviews
Images
No alternate cover images currently exist for this novel.