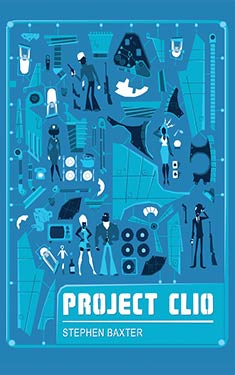 Synopsis
For the last decade we really have been waging a secret war against super-villains. It's just as well the general public are too common-sense to believe any of it...
It's 1969. Astronauts have just landed on the moon. In Britain, Harold Wilson is Prime Minister. And the Avengers are on TV. Detective Sergeant Clare Seeley, juggling work and family commitments, is aware of peculiar goings-on at the heart of the concrete-jungle new town that is her patch...
Agnes Doyle, brilliant computer scientist and unwilling precognitive, is about to be plunged into a lethally perilous situation...
The Sergeant and Lucy Pennyweather, gaudy swinging-London adventurers, are drawn to a peculiar conspiracy surrounding a pirate radio ship...
Henry Messen, veteran of the First World War and a special forces operative in the Second under the cover of a bumbling Home Guard officer, is on the track of a fugitive Nazi engineer with a very strange secret...
And Thelma Bennet, head of Project CLIO, the Cross-Agency League of Intelligence Operatives - is closing in on a global threat.
It's 1969. Not as you know it. The way you always thought it was.
Features the characters from previous CLIO novellas "Project Hades" and "Project Herakles", which were published together as The Paradox Conspiracy (2015).
Excerpt
No excerpt currently exists for this novel. Be the first to submit one!

Submit an Excerpt
Reviews
Images
No alternate cover images currently exist for this novel. Be the first to submit one!