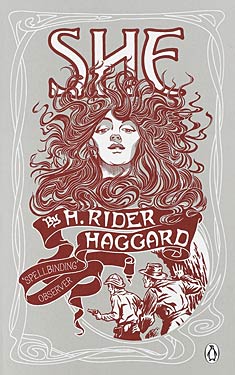 Film & Television Adaptations
Synopsis
On his twenty-fifth birthday, Leo Vincey opens the silver casket that his father has left to him. It contains a letter recounting the legend of a white sorceress who rules an African tribe and of his father's quest to find this remote race.
To find out for himself if the story is true, Leo and his companions set sail for Zanzibar. There, he is brought face to face with Ayesha, She-who-must-be-obeyed: dictator, femme fatale, tyrant and beauty. She has been waiting for centuries for the true descendant of Kallikrates, her murdered lover, to arrive, and arrive he does in an unexpected form.
Blending breathtaking adventure with a brooding sense of mystery and menace, SHE is a story of romance, exploration discovery and heroism that has lost none of its power to enthrall.
Excerpt
No excerpt currently exists for this novel. Be the first to submit one!

Submit an Excerpt
Reviews
Images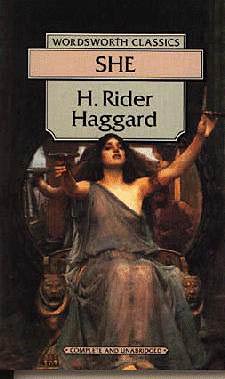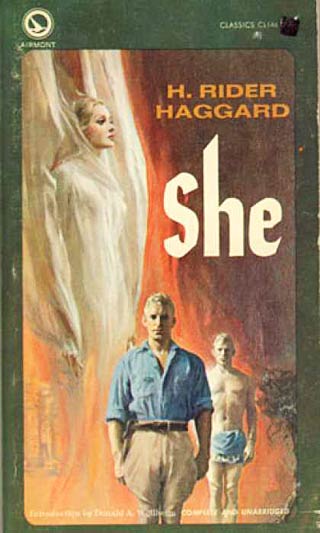 Have you got a cover image that we don't have? Submit an alternate cover image for She here!