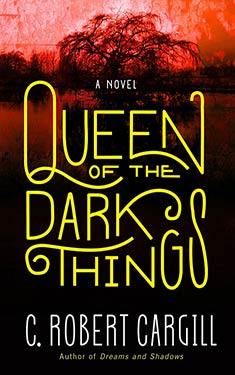 Synopsis
Screenwriter and noted film critic C. Robert Cargill continues the story begun in his acclaimed debut Dreams and Shadows in this bold and brilliantly crafted tale involving fairies and humans, magic and monsters--a vivid phantasmagoria that combines the imaginative wonders of Neil Gaiman, the visual inventiveness of Guillermo Del Toro, and the shocking miasma of William S. Burroughs.
Six months have passed since the wizard Colby lost his best friend to an army of fairies from the Limestone Kingdom, a realm of mystery and darkness beyond our own. But in vanquishing these creatures and banning them from Austin, Colby sacrificed the anonymity that protected him. Now, word of his deeds has spread, and powerful enemies from the past--including one Colby considered a friend--have resurfaced to exact their revenge.
As darkness gathers around the city, Colby sifts through his memories desperate to find answers that might save him. With time running out, and few of his old allies and enemies willing to help, he is forced to turn for aid to forces even darker than those he once battled.
Following such masters as Lev Grossman, Erin Morgenstern, Richard Kadrey, and Kim Harrison, C. Robert Cargill takes us deeper into an extraordinary universe of darkness and wonder, despair and hope to reveal the magic and monsters around us... and inside us.
Excerpt
No excerpt currently exists for this novel. Be the first to submit one!

Submit an Excerpt
Reviews
Images
No alternate cover images currently exist for this novel. Be the first to submit one!