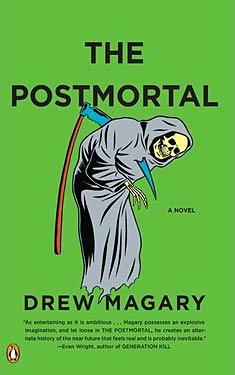 The Postmortal / The End Specialist
Synopsis
This book is published in the UK as The End Specialist and was nominated for the Arthur C. Clarke Award under that title.
John Farrell is about to get "The Cure." Old age can never kill him now. The only problem is, everything else still can...
Imagine a near future where a cure for aging is discovered and-after much political and moral debate-made available to people worldwide. Immortality, however, comes with its own unique problems-including evil green people, government euthanasia programs, a disturbing new religious cult, and other horrors. Witty, eerie, and full of humanity, The Postmortal is an unforgettable thriller that envisions a pre-apocalyptic world so real that it is completely terrifying.
Excerpt
No excerpt currently exists for this novel.
Reviews
Images