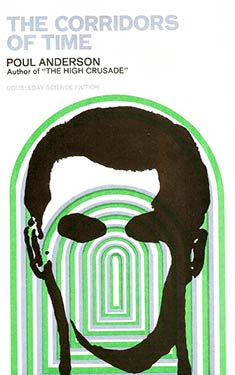 Synopsis
A young man from the twentieth century is recruited to fight in a war that rages throughout time in a classic science fiction adventure from a multiple Hugo and Nebula Award-winning master
College student, ex-marine, and martial artist Malcolm Lockridge is in prison awaiting his trial for murder when he receives an unexpected visit from an extraordinarily beautiful woman named Storm. Claiming to be a representative of the Wardens, a political faction from two thousand years in the future, Storm offers the astonished young man a proposition: freedom in return for his assistance in recovering an unspecified lost treasure. But it is not long before Malcolm realizes that, in truth, he's been recruited as a soldier in the Wardens' ongoing war against their rivals, the Rangers. And this war is different from any that has ever been fought, because the battlefield is not a place but time itself.
Traveling backward and forward through corridors connecting historical epochs separated by thousands of years, Malcolm is soon embroiled in a furious conflict between the forces of good and minions of evil. But the deeper he is pulled into this devastating time war, the clearer Malcolm's ultimate role in humankind's destiny becomes, causing the troubled young soldier from the twentieth century to question whether he's been chosen to fight on the side of good or evil... and if such a distinction even exists.
Excerpt
No excerpt currently exists for this novel. Be the first to submit one!

Submit an Excerpt
Reviews
Images
No alternate cover images currently exist for this novel. Be the first to submit one!