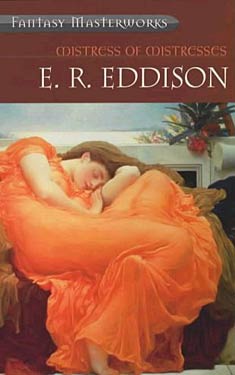 Mistress of Mistresses: A Vision of Zimiamvia
Synopsis
Mezentius had ruled the Three Kingdoms with a firm hand, but his legitimate heir is a weakling, frightened of the power of his half-brother, Duke Barganax, and of that of the terrifying Horius Parry, Vicar of Rerek. As Parry and Barganax manoeuvre, intrigue and plot, it is clear that the new king isn't long for the world.
The key to the control of the Three Kingdoms lies with Lessingham, Parry's cousin, the only man both sides can trust. But then Parry decides that Lessingham must die. As heroes and villains clash, an even darker game is being played - for the Lady Fiorinda is testing her own powers to decide the fates of men...
Excerpt
No excerpt currently exists for this novel. Be the first to submit one!

Submit an Excerpt
Reviews
Images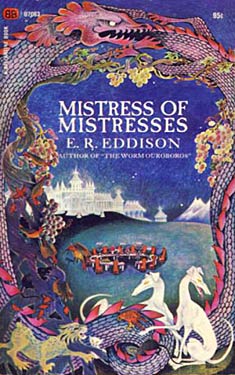 Have you got a cover image that we don't have? Submit an alternate cover image for Mistress of Mistresses: A Vision of Zimiamvia here!