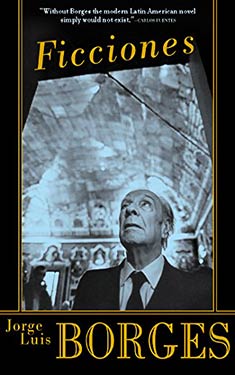 Synopsis
The seventeen pieces in Ficciones demonstrate the whirlwind of Borges's genius and mirror the precision and potency of his intellect and inventiveness, his piercing irony, his skepticism, and his obsession with fantasy. Borges sends us on a journey into a compelling, bizarre, and profoundly resonant realm; we enter the fearful sphere of Pascal's abyss, the surreal and literal labyrinth of books, and the iconography of eternal return. To enter the worlds in Ficciones is to enter the mind of Jorge Luis Borges, wherein lies Heaven, Hell, and everything in between.
Part One: The Garden of Forking Paths
Prologue
Tlön, Uqbar, Orbis Tertius (1940)
The Approach to Al-Mu'tasim (1936, not included in the 1941 edition)
Pierre Menard, Author of the Quixote (1939)
The Circular Ruins (1940)
The Lottery in Babylon (1941)
An Examination of the Work of Herbert Quain (1941)
The Library of Babel (1941)
The Garden of Forking Paths (1941)
Part Two: Artifices
Prologue
Funes the Memorious (1942)
The Form of the Sword (1942)
Theme of the Traitor and the Hero (1944)
Death and the Compass (1942)
The Secret Miracle (1943)
Three Versions of Judas (1944)
The End (1953, 2nd edition only)
The Sect of the Phoenix (1952, 2nd edition only)
The South (1953, 2nd edition only)
Excerpt
No excerpt currently exists for this novel.
Reviews
There are currently no reviews for this novel. Be the first to submit one! You must be logged in to submit a review in the BookTrackr section above.
Images
No alternate cover images currently exist for this novel.